You ever notice how magazine photos of women in winter always show a gorgeous woman with glowing sink and frizz free hair, grinning with glee among a snowscape?
Have these magazine editors ever experienced winter?! What reality is this woman living in and how do I get there?! If I were to take an equivalent picture in the middle of winter, it would be me with flat frizzy hair, a bright red nose, peeling lips, and a frown. Why a frown? Because of how bad my hair looks and how dry my skin is!
Just like Punxsutawney Phil predicted an early spring this year, I'm going to give you my tips for getting your hair and skin looking like they've got that spring and summer glow, even though we're only in early February.
Skin Care
First up, everyone knows you need some seriously rich moisture products for your face during the winter. My two favorites are
Ponds Dry Skin Cream
and
SkinMD Natural Shielding Lotion
. My skin type is dry and very sensitive. I've had chronic eczema my whole life, so finding products that keep my skin in good shape without breaking me out is sometimes tricky. For example, the Ponds product is scented heavily, which bugs my skin. But it's super moisturizing and I could tell that it was going to be a good thing if I could get past the scenting. Enter SkinMD Shielding Lotion. I found out about this product from Tiffany of
makeupbytiffanyd
. She highly recommends this lotion for winter skin care. What I find is unique about this lotion is that it truly acts as a shield. In the winter, I put this lotion on
under
the Ponds. I find that this gives me a protective shield against the scent of the Ponds but I still definitely get a moisture benefit from both (because if I only use the shielding lotion, my skin feels tight and dry again after a few hours).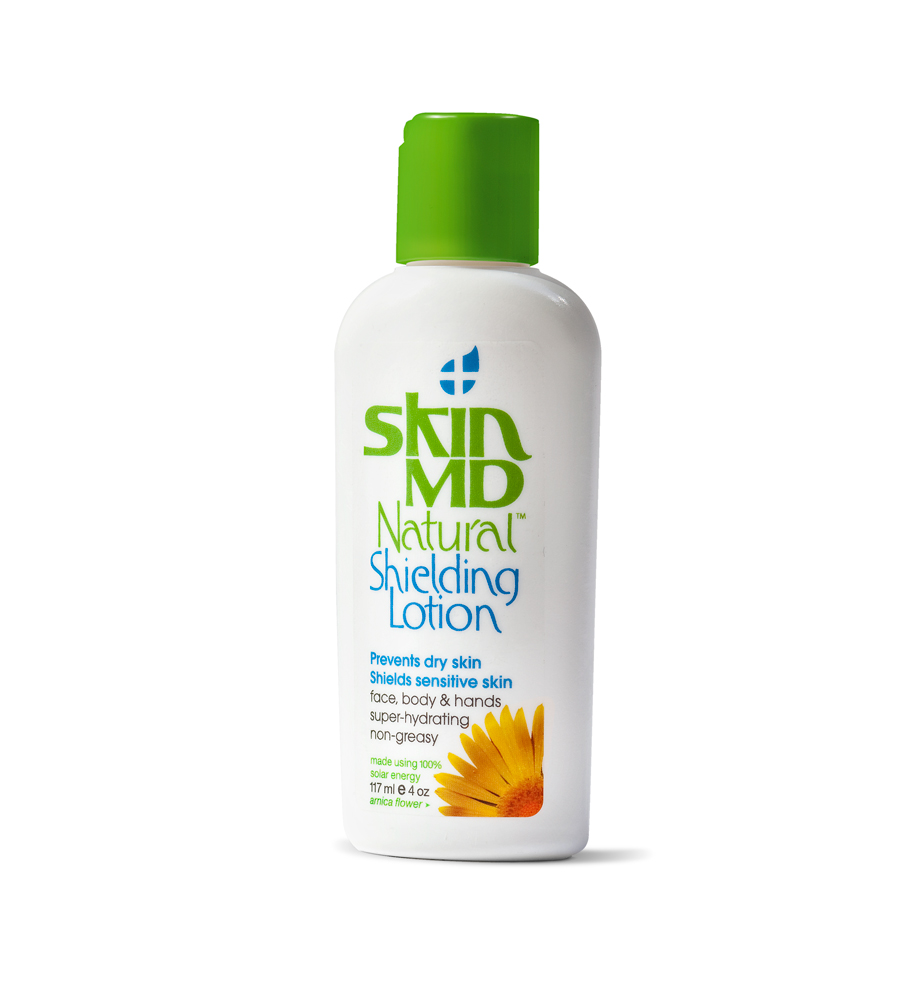 My daily skin lotion for my body is
Aveeno
. I find that using this is plenty in the summer, but I need more during the winter. So, as soon as I get out of the shower, I put on my Aveeno, and then I add a layer of
coconut oil
. This works like nothing else to keep my skin feeling moisturized all day long in the winter. The coconut oil soaks in, unlike some other oils. You only need a little bit, so the jar lasts me all winter. I don't use it on my face as it clogs my pores, but it's fantastic on the rest of my body.
For lips, I'm so excited to share this one with you guys! This is a new find this winter that will definitely be a staple in my skincare regime. Nivea released a line of
lip butters
in the UK a while ago and they've finally made it to the US. They are amazing! Normally I would use Vaseline on my dry lips in the winter, but I could only really do that at night since it doesn't soak in quickly. But these lip butters are made of the same stuff, but they've added ingredients like shea butter. And no, the shea butter isn't down at the bottom of the ingredients list. It's third. This stuff soaks in quickly and actually moisturizes for hours. I find that with most lip balms, if I don't reapply within an hour or so, I'm parched again. This stuff works long term. I only need to apply it about twice a day, and that's with extreme cold and wind where I live. If I were back in my hometown, I doubt I'd need more than once a day. There are four flavors. I like the unscented one the best for me since I have sensitive skin, but the vanilla one does smells amazing.
Hair Care
The biggest culprit in my winter hair is glycerin. Glycerin is a very cool ingredient that is part of a family of compounds called humectants. What they are good at doing is equalizing moisture with their environment. So, if you use a glycerin product when it's nice out, with comfortable levels of moisture in the air, you're going to have the product pulling moisture into your drier hair. But, if you use if when the air is actually drier than your own hair, the glycerin will, in effect, push the moisture out of your hair into the environment. I find that lots of curlies suffering from winter hair say, "Well my hair looks great when it dries, but then a couple of hours later, it looks dry and flat!" Makes sense, right?
So what can you do about that? Go glycerin free during the driest months of the year. That doesn't mean you need to get rid of glycerin from every product, because if you start reading ingredients labels, you'll find it's in almost everything. What I suggest is to go glycerin free with your final styling product, which for curlies is usually gel. Here are some suggestions:
1)
Curl Junkie Pattern Pusha styling gel
. I haven't tried this personally, but it is very well reviewed on naturallycurly.com and I will definitely be picking up a bottle when I run out of my Curl Queen.
3)
Biosilk Rock Hard Gelee
. You only need a pea sized glob. Maybe even less than that. This stuff dries rock hard, but if you only use a tiny bit, you'll be able to scrunch out that crunch to get soft curls no problem. I sometimes mix this with a moisturizing leave in just to be on the safe side.
4)
Ecostyler gel
. This stuff has been called "the cheap Kinky Curly Curling Custard." This product is neat, but make sure to give yourself a day or two to figure out how much you need. There's a learning curve.
Another thing you can do to perk up winter hair is to make sure you're doing frequent deep treatments. I mix some coconut oil with my favorite conditioner for an overnight deep treatment.
Also, check out what you're using a leave in. Leave in's that are good in the summer might not be giving you enough moisture for the winter months. I recommend
Curl Junkie Beauticurls
as my go-to moisturizing leave in.
Today's Tidbits
1) I'm in the path of the Nemo winter storm. We are supposed to get at least a foot of snow. So I'm definitely going to be following pretty much all of my own advice this weekend!
2) Happy Friday! I hope you all have fun plans for the weekend. My fiance and I went out to eat last night since we know we'll be stuck at home for the next couple of days. We went to Chilis because I had a gift card. I got the crispy chicken tenders. Yum!
3) Leave me a comment suggesting what I should make for dinner tonight! I'm out of ideas!